Free

Emergency Preparedness Training and Kits are Now Available
To arrange a presentation and distribution of kits, e-mail Judy Roy at judy.roy@drradvocates.org or call 205-815-6142.
Emergency Preparedness kits are provided through a grant with the Alabama Department of Public Health, in collaboration with the Mobile Independent Living Center and Montgomery Center for Independent Living.  Special thanks to Driver Contracting and Installation.
New Initiative to Offer Financial Counseling Services to People with Disabilities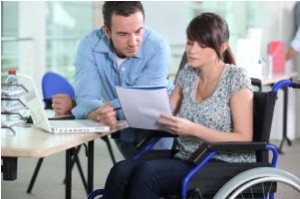 Disability Rights & Resources in partnership with United Way of Central Alabama announced it will participate in the Reach Outcomes. Achieve Dreams. Succeed (ROADS) to Financial Independence, an initiative aimed at improving the financial well-being and economic security of individuals with disabilities. This initiative, which is piloting with local partners in six communities across the country, will integrate financial counseling with employment, independent living, and other support services that are being provided to individuals with disabilities.
"ROADS to Financial Independence will provide people with disabilities in Alabama even greater access to financial counseling, work incentives counseling, and other important resources.  We welcome the opportunity to collaborate with United Way of Central Alabama, the National Disability Institute, and other partners to secure a brighter financial future for those we serve," said Daniel Kessler, Executive Director, Disability Rights & Resources.
To learn more about the ROADS program, call Judy Roy at (205) 815-6152, or e-mail judy.roy@drradvocates.org.
Thanks to Volunteers from the First United Methodist Church of Pell City
Peer Support Meeting Schedule
Monthly support meetings are  held at our Oneonta office on the 2nd and 4th Thursday from 10:30 am to Noon.  Contact Clara Christopher at 205-274-0174 for details , or email Clara.christopher@drradvocates.org.
Video on Accessible Playground
Ramp Construction Video
 "Empowering people with disabilities to fully  participate in the community."
Disability Rights and Resources seeks to equip people with disabilities, the resources and tools needed to be independent and connected within the community.
Our goal is to help people make decisions for themselves and to change the community's perception of people with disabilities.