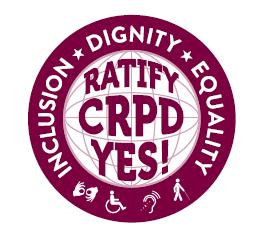 Advocate for passage of the CRPD by calling your United States Senator. Visit them in their offices, attend town meetings, call their offices, send  emails.   CRPD does NOT limit U.S. sovereignty, does NOT limit home schooling, and does NOT promote abortion.  The United States must re-gain its position as a worldwide leader in disability rights!  The CRPD is supported by the U.S. Chamber of Commerce, Veterans groups, and Disability Organizations.  To learn more about the CRPD, go to www.usicd.org.
%%wppa%% %%slide=1%%
Photos courtesy of Jason Hamric
"Empowering people with disabilities to fully  participate in the community."
Disability Rights and Resources seeks to equip people with disabilities, the resources and tools needed to be independent and connected within the community.
Our goal is to help people make decisions for themselves and to change the community's perception of people with disabilities.
New Video on Accessible Playground
Click to download a companion PDF document on accessible playgrounds